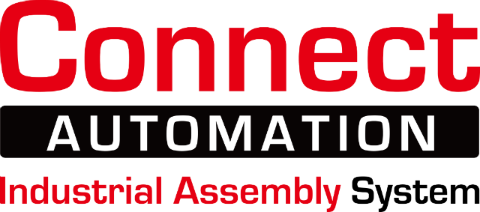 PT. Environeer
031-99858624 (Surabaya), 021-8935060 (Jakarta)
The 4 Vital Factors In Deciding The Best Conveyor Just For You
Belt conveyor gives us great benefits on transferring material or product from one point to another. Belt conveyors are the most common type of conveyor used for production processes. But do you know there are things to consider before choosing the best belt conveyor?
Each industry must use the right belt conveyor based on the use case and requirements of each production line. For example, production of plastic packaging does not have to use a food-grade belt conveyor because packaging is not a consumable product.
Use the right belt conveyor for material or product handling by understanding the 4 important things before choosing a conveyor belt. Read below
Conveyor Belt Materials
Belt conveyor materials commonly used by most industries are PVC and polyurethane (PU). The choice of material should be based on the
requirements of many industries
.
Some industries requests a thicker belt so that the belt is more durable and can endure longer lifetime. In addition, the choice of conveyor belt thickness is considered based on the application and conveyor design.
Conveyor belt spesifications should also be considered from its electrical capabilities. Classes of electrical capabilities on conveyor belt are anti static and conductive. The intensity of friction between product and the belt becomes the number 1 reason why these things are considered.
Besides its material, you can also consider its physical characteristics as well as its modification capabilities should modifications are required to handle your industry's material. Be sure to consider the effectiveness of your belt conveyor should you require those.
Conveyor Belt Surface
The surface of conveyor belt can be slippery, textured or oily. Its surface characteristics can affect conveyor's performance. Here's some example of how to apply them:
- Textured belts are compatible to transfer products on an incline conveyor. Because the belt surface is textured, it could hold or increase friction enough so that the product don't slip off during transfer processes. For a high incline conveyor, it is best to use a cleated belt.
Incline Conveyor using Cleated Belt - Connect Automation
- The need to accumulate or group products into one point on a conveyor could be best fulfilled using a conveyor belt with slippery surface
- Sticky products requires anti-sticking conveyor belt surface such as PU belt matte. A PU belt glossy in the other hand is more towards rough surface.
- Moving automotive spare parts require a conveyor belt that is heat-resistant up to 200 degrees, or in some cases even require an oily surface.
Products to Transfer
The most important factor to consider before choosing a belt conveyor is the product that you wish to transfer. This is mainly because the material and surface of the belt is selected based on the products that would be transferred. Making this point the key on choosing the material and type of surface of belt that is compatible with your product.
The product that you put onto the conveyor greatly affected the type and specifications of your conveyor. There are
many specifications
to be considered if you want to maximise your production line capacity using a conveyor.
Size of the Products
In case you forgot, the dimension of products consists of length x width x height. This product dimension will determine how wide your belt would be. The wider the product, the more wider the belt that you would need.
Besides that, this would also be considered when adding features like side guides which would make sure your product stays on top of the conveyor and not fall over sideways.
Weight per Unit Product
Your weight per product is also important to know because it would affect 2 specifications of your belt conveyor.
First of all, this would affect the thickness of the conveyor belt. The heavier the product, the thicker the belt should be for a long lasting usage. Same thing applied to incline conveyor, it would require rougher surface to hold heavier weight products.
Second of all, the weight of the product can also affect the rollers. This is because products dynamic weight (from movement) is not concentrated to just the belt conveyor but to the rollers beneath the belt as well.
Total Weight on the Conveyor
This is a more in-depth discussion about belt conveyor. The total weight that would be put on top of belt conveyor determines the body / ladder and leg's material. The heavier it gets on top of the conveyor, the stronger the material required for ladder and conveyor legs.
AYou can use aluminium for a medium-light duty job. For heavy duty job, you should use a steel-based conveyor.
Special Belt Conveyor
There are some conditions that requires a special type of belt during material or product handling. These are some of them:
- Sanitary conveyors for food and beverage industries (F&B). Belt conveyors are required to meet the standards of good manufacturing practices (GMP) set by the Industrial Ministry of Indonesia. You must usea food grade belt conveyor such as PU belt or modular conveyor for F&B industry.
- Z belt conveyor frame requires specific belt that have both the best flexibility and stability for this shape of a conveyor.
Z Incline Belt Conveyor - Connect Automation
There are so many
conveyor types
besides belt conveyor and to know the differences between them is very important.
Summary
There are 4 important things to understand before choosing the best belt conveyor and they are the material of belt, the surface type of belt, the product and specially designed belt conveyor.
The most important one before choosing a
belt conveyor
is to understand fully about the product that would be transferred. After you understand that, it would be a breeze to determine what type of belt conveyor to use.
Talk to us about what you need the most and get a special quote of belt conveyor from Connect Automation along with professional service. Connect Automation is located in Surabaya, Semarang and Jakarta to fulfill your belt conveyor needs.
Why Connect Automation?
Connect Automation is a trusted company since 2006 by entreprises both within and outside the country to fulfill their industrial solutions. We have professional teams to produce belt conveyor, roller conveyor, work/inspection tables (QC, assembly, etc), safety guarding, cover machines, work platform and other industrial needs.
Connect Automation also retains its ISO 9001:2015 certificate for Quality Management System and will always commit to providing the best solution for you with the defined delivery duration, budget and needs.