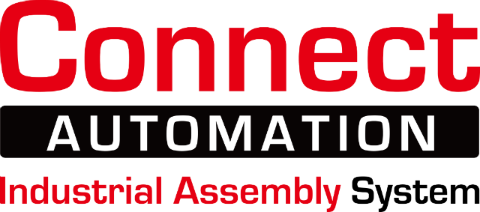 PT. Environeer
031-99858624 (Surabaya), 024-76191933 (Semarang), 021-8935060 (Jakarta)
Career at
Connect Automation
At Connect Automation we are always evolving to meet the ultimate goal which is to be the premium supplier of industrial solution in Indonesia. Therefore we are always searching for people with skill sets that can help us achieve that goal.
We offer a top notch career opportunities for highly skilled people that are looking for jobs. Career at Connect Automation also means that you get free training, free lunch and of course competetive salaries. We believe that not only you can learn from us but we can also learn from you as we are always learning to become better everyday. If you'd like to take a shot at the career opportunities that we offer and you know you have what it takes, take a look at every career opportunities that are currently available below!
Available Job Position
Work location Surabaya
Design brochures and marketing materials. Photography and videography. Design and maintain social media.
Position requirements:

At least 3 years experience Candidate must possess at least Bachelor Degree
MUST have simple minimalist style
Experience with Corel, Photoshop, InDesign, Premier
Good discipline to work within brand standards
Analytical and systematic thinking
Good English both written & spoken
Based in Surabaya
Work location Surabaya
Attend Process Improvement Dialogues meeting. Do welding jobs inline with company procedures while maintaining safeties. Make sure all tools and hardware is in great condition and ready to use. Make sure all components used are in great condition. Do 100% visual testing using own work result. Achieve 100% target assigned with great quality and inline with company standards. Do 3S and continous improvement in the fields. Make reports required by supervisor. Do activities assigned by supervisor
Position requirements:

Minimum SMK / D3 in Machining
Maximum of 32 years old
3 years minimum experience operating manual milling, CNC milling, router, lathe and CNC lathe machines
Able to use CAD/CAM softwares
Experienced in handling molding is a plus
Strong and healthy physical body
Individual that wants to learn (continue study)
Work location Surabaya
Review and monitor drawing progress. Input Bill of Material to the system. Count and estimate project quotation. Find vendor / supplier that offers custom parts. Supply information to Purchasing for custom parts purchases. Review sales price and determine new price.
Position requirements:

Maximum of 30 years old
Education minimum of S1 Mechanical / Electrical Engineering
Have minimum of 2 years experience in related fields
Understands mechanical techniques and drawing standards
Meticulous and detail-oriented
Self-motivated and have iniatives
Multi-tasking and capable to work on deadline
Fluent in English both speaking and writing