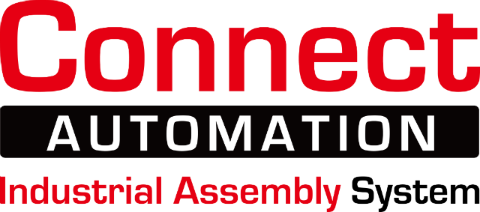 PT. Environeer
031-99858624 (Surabaya), 024-76191933 (Semarang), 021-8935060 (Jakarta)
You Need To Know These 10 Things To Buying The Best Conveyor
Conveyors are machines that are used to carry and move objects from one point to another. Conveyors are heavily used in industrial area or factories because conveyors can carry light or heavy objects across long distances with ease. Conveyors can also carry different shapes of object ranging from tiny to huge, dull to sharp, soft to hard, and many other.
Wanting a conveyor is easy but determining which specifications you need can be confusing especially if you're new to the whole conveyor thing. Lucky for you we have just the guide that you can use to build your conveyor specification. Our guide comprised of 10 key points that are easily understood by anyone.
Here are 10 things to know before buying a conveyor!
1. What would you use the conveyor for?
Know your conveyor usage. This should be the easiest question because you wouldn't be here if you don't know what you want to do with your conveyor. A conveyor specification can differ a lot from what it is used for. Example: Conveyor that runs into packaging line would rather have speed control than a conveyor that only transport products from point A to point B without any human interaction.
2. What would you put onto the conveyor?
Different type of products may require a specific material for the conveyor. Example: Oily or hot products may require specific kind of belt that support liquid or high temperature.
3. How big would the conveyor be?
The dimension of your products will be the number one factor in determining your conveyor size. Of course we don't want to put a box with 1000mm in width onto a conveyor that only have 600mm belt width. It will not fit. Example: Products shaped as a ball require a side guide to help them stay on the conveyor belt. The conveyor width may vary based on whether you want your side guide width to be the same as your belt, narrower or wider.
4. How fast should it run?
How fast do you want your conveyor to be? You may also want to opt in on a speed controller so you can adjust your conveyor's speed. Example: A conveyor that runs into a packaging line would typically have lower speed to match the human capacity that picks the products off the conveyor and does the packaging.
5. Who's your supplier?
Of course we don't want a newbie conveyor manufacturer to be your supplier! Do some research on who the closest supplier is, how long have they been manufacturing conveyor, see their customer reviews on Google, whether they are ISO certified or not and so much more. Make sure that the supplier of your choice is super reliable. Example: Connect Automation have been manufacturing conveyors since 2006, is ISO certified and huge companies chose us. How's about that for reliability?
6. What are they offering?
Your supplier may offer you a standard conveyor that already match your need, in this case go for it because standard conveyor will be easier and faster to manufacture (with less risk). Supplier may also offer you custom designed conveyor which may have a bit higher risk than standard but if it suits your need more than go for it. Example: A Conveyor that separates box shaped products from round shaped products may have different specification and require customised design.
7. What type of conveyor would it be?
Suppliers may have range of conveyors such as Belt Conveyor, Roller Conveyor, Chain Conveyor, Modular Conveyor and more. You should know what type it will be and more importantly, is it future proof? Example: A conveyor that uses aluminium profile as its frame typically will be the easiest to modify in the future as it have slots that you can use to add more features.
8. What is the installation process?
Another thing to keep in mind is the installation process. Ask your supplier on how they would install the conveyor at your site and how long would it take. Take all of these into accounts and ask yourself what would the installation process cost you. Example: Would supplier ship the conveyor to your site pre-assembled or would they make the final assembly at your site?
9. Would it be easy to maintain or repair?
When a maintenance / breakdown happen, what are the tools and parts required to fix the conveyor. If a part get damaged and needed replacement, where would you get the replacement parts? How long would it take until the replacement parts arrive and what are the cost for part replacements? Example: Replacing a belt in belt conveyor is far harder and time consuming than replacing a damaged modular conveyor belt.
10. How reliable are they?
Check with your supplier about their past experience handling projects such as your conveyor. Besides that, look your supplier up on the internet to find reviews from other customers. Ask them for similar projects that they did in the past so you could use it to study how they did it. Example: Read through their website for their company's history. You might also find their customer's reviews displayed on their website. Do a background check so that you get the quality conveyor that you deserve.
TLDR
10 Things to Know Before Buying a Conveyor
If you have an amazing conveyor idea for your company but you don't want to risk it using unreliable supplier then get in touch with our sales team via email, phone call, WhatsApp or even visit us at our office! We would be thrilled to get to know you and every brilliant ideas that you have.
Want to feel increase in efficiency in a smaller scale? No better time to do it starting from yourself, read on
how to increase productivity
without spending even a penny.
Want to know more about what we do? Read more below!