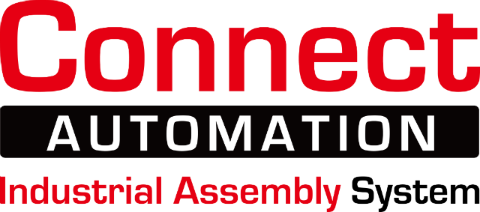 PT. Environeer
031-99858624 (Surabaya), 021-8935060 (Jakarta)
CONNECT AUTOMATION
Connect Automation is one of the products of PT Environeer that provides conveyor manufacturing services in Indonesia. Connect Automation does many conveyor manufacturing from manufacturing belt conveyor, manufacturing roller conveyor, manufacturing modular conveyor and manufacturing table top chain conveyor. Connect Automation provides many material for conveyor manufacture from aluminium 6003-T5 (mainly using aluminium profile as frame), stainless steel and steel. Material selected in conveyor manufacture is based on needs and weight specification of items that are going to be moved.
Why Choose Us
Success or failure in improving your productivity ultimately comes down to who you chose as your solution partner. Over the last 15 years, Connect Automation has helped industries large and small to improve their production processes and increase productivity. We take pride in our ability to give you the best improvement solution, with the quality that meets your demands. With 3 convenient locations in the main industrial hubs of Java island, Surabaya, Jakarta and Semarang, we are ready to improve your productivity.
CONFIDENCE
With over 15 years experience of operating in Indonesia we know how to get things done (and fast). We operate nation-wide in Indonesia.
FLEXIBILITY
Our solutions are highly customizable to meet your specific needs. We are able to fabricate your own solution that is custom to your personalised requirements.
GREATER PRODUCTIVITY
Our solutions enable you to have more efficient and effective production line and focus more on the business strategy, which leads to more productivity. We aim to help you minimise your inputs and maximising your output.
LOWER TOTAL COST
Time is money. Our fast production times mean the initial pay back period is reduced. We use quality parts and proven designs so you get safe and low maintenance cost outcomes = lower total cost over the life of the asset.
Our Clients