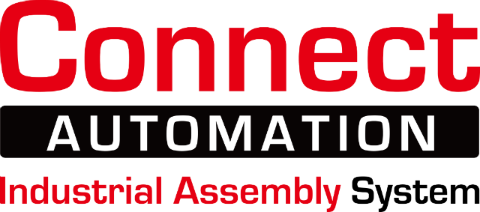 PT. Environeer
031-99858624 (Surabaya), 021-8935060 (Jakarta)
The Best Conveyors You Can Use For Varieties Of Industries
Selection of conveyor system
types need to be adjusted based on each production line's needs. Correct application of combining conveyor types will give you effectiveness and efficiency of manpower and production cost of an industry.
Powered conveyor system can be of motorised power, gravitational force or manually. Whether to use powered conveyor or not, is based on what product or material that will be move.
Conveyor Types and Function
There are 4 type of conveyors which we'll discuss on this article.
1. Belt Conveyors
Belt conveyors are conveyor system that uses a looping belt that wrap around both ends of roller drive and is moved by a motor constantly or with a speed control. You have the ability to choose motor's rotating direction between one way or two ways based on the needs of your production line. Shapes of belt conveyors are either flat, incline or decline.
There are varieties of belt conveyor's material such as PVC, PU, rubber and mesh. Consumables or products which applicated to human body must use conveyor belt materials which are safe for food or food grade. Therefore, there would be no chemical contamination in the production process.
Belt's width and thickness along with conveyor design should factor in the weight that will be put on top of the conveyor. The function of belt conveyor system are to move production raw materials and production output to the next assembly line and packaging line.
Before you take a pick and buy a belt conveyor system, we recommend that you read on
some important things
beforehand.
2. Roller Conveyors
This roller conveyor system can be used with a motor or simply with the force of gravity. This type consists of multiple rollers which are assembled within the frame. These rollers are cut to fit the frame's size which is based on needs and space used.
Roller conveyor's materials can be out of aluminium, stainless steel or even steel. Materials used heavily depends on the products that are moved. Stainless steels are compatible for consumables or products which applied to human body.
Aluminium materials can be used if the products are packaged with less than 50kg load per product. Unlike aluminium, steel can support up to 70kg load per products placed on the conveyor.
Powered roller conveyor system may use chain or belt to rotate the rollers. If your product's weight is around 70kg or heavy duty, then you can use chain to move the rollers.
3. Table Top Chain
This conveyor system uses chain system which is moved using a motor. These conveyor's connecting chains can be made of plastic or stainless steel, depends on what kind of products you would like to move. Table top chain itself is commonly used to move products with cylinder-like shape or for example, bottles.
Besides moving process, another process that commonly used table top chain is filling process of a bottle container, labeling, printing expiration date, barcodes or product count. Not only bottle-like packagings, cans may also be put on top table top chain conveyor system.
4. Modular Conveyor
Modular conveyor system consists of individual plastic plates which are assembled into one. Knock down system for this conveyor allows segmented belt replacement if damage occurs and therefore safe a lot of time and maintenance cost.
Modular conveyor system commonly used on cosmetics, food and beverages (F&B) and pharmaceutical industries which requires sterile process and equipments within production lines. This conveyor system are much more dynamic compared to PVC or PU belt conveyor with food grade specifications. Therefore much easier to adjust to the space available for processes.
Combination of conveyor types, material selection and correct motor system will increase your productivity and industry quality significantly. Consult your conveyor system needs with
Connect Automation
which is trusted for 15 years by local and international companies.
This conveyor uses the term 'modular' because it can be combined with other conveyor without losing any of its performance. We once combined
2 modular conveyor within 1 production
line where product goes to packaging station at the end of production line.