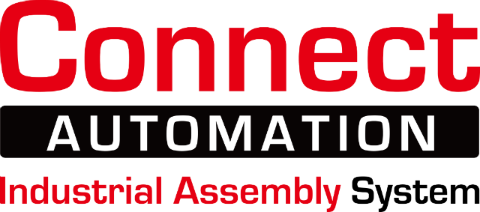 PT. Environeer
031-99858624 (Surabaya), 024-76191933 (Semarang), 021-8935060 (Jakarta)
Understanding Conveyor System and Its Use for Production Line
Conveyor is a generally known thing for people that works in a factory area, but the term conveyor itself isn't really known to the public. Almost every person that works in a factory would know the term conveyor, but that percentage differ significantly for people that doesn't work in a factory.
Just recently we have several restaurants specifically Japanese-themed restaurants that serves Sushi as their main menu, starts to use conveyor system to serve their Sushi to their dine-in customers. This helps spread knowledge to the public about the term conveyor.
Understanding Conveyor
Conveyor is a machine that have a main function to deliver or move goods in mass quantity from one place to another place. The conveyor machine is usually made to combine other functions such as quality control function, product sorting, product weighing, metal detection, loading onto a truck / unloading from a truck, and more. This flexibility makes conveyor to be used almost always in a production line.
Conveyor Types
Conveyor has a range of types or shapes and some of them are very distinct. The different shape of conveyors are made to support various type of goods. A conveyor's frame can be made with different material such as aluminium, stainless steel or steel. Material difference can also increases load capacity that the conveyor can support on top of it. Conveyor that move foods, beverages, medications or any other goods that can't be contaminated by dirt, must use food-grade material for its frame and other parts.
Here are several types of conveyor that commonly used in production line:
Screw conveyor
Pallet conveyor
Chain conveyor
Slat conveyor
Air conveyor
Spiral conveyor
Flexible conveyor
Bucket conveyor
Telescopic conveyor
Vacuum conveyor
Magnetic conveyor
Vibrating conveyor.
Today's Industry Issue
There are a lot of industries in Indonesia that have the same issue which is product movement. Some industries already have conveyor systems that integrates with their production lines, but majority of the industries are still using man-power to move the goods.
This is a major issue in production. Not only man-power is taken to move products, but this is also increasing the cost and duration used by production. Company would need to pay 5x to 10x more production cost and would use 5x to 10x the duration needed if not using conveyor. These three things are certain things that will happen when not using conveyor and does not include things that might happen such as fallen goods causing damage, stolen production goods, missing items and others.
Benefits of Using Conveyor
Like explained above, conveyor have a main function that can be integrated with other additional functions needed by the industry, but what are the benefits of using a conveyor? Use of conveyor will answer the 3 major production line issues above.
By using a conveyor in a production line, you could:
Remove man-power from product movement process
Remove / minimalize production goods loss (caused by fall or other causes) when moving goods
Save production cost by cutting out man-power cost from the process
Save production cost by investing once per conveyor for a long-term benefit
Streamline product transfer process, because conveyor can work automatically and continuously.
Below example table gives out the differences between using man-power and conveyor when moving products.
| Man-power | Indicator | Conveyor |
| --- | --- | --- |
| Depends on how many person available (varies) | Total Goods Can Be Transferred | Infinite |
| Man-power quantity * salary per process duration (monthly) | Cost | Cost of 1 conveyor (one-time purchase) |
| Based on human speed | Move Speed | Can be adjusted from slow to really fast |
| Drops in time as man-power have limitations | Performance | Constant and measureable |
| Varies depending on the human | Reliability | Works with great quality everytime when maintained periodically |
Don't know what conveyor to buy? Have some specifications to discuss?
---
Get FREE consultation with our sales engineer team!
Appoint a Consultation
Connect Automation provides many industrial solutions with the best quality in Indonesia such as belt conveyor, roller conveyor and other solutions. With product and service quality being guaranteed by ISO 9001:2015, Connect Automation have increase productivity and accelerate production lines in many industries small and large. Consult your industry's needs now for FREE!