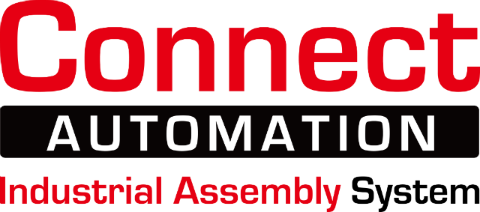 PT. Environeer
031-99858624 (Surabaya), 024-76191933 (Semarang), 021-8935060 (Jakarta)
4 Conveyor Types and Their Application
Do you want to buy conveyors for your industry but have yet know which one to buy? Buying conveyors are a long term investment and therefore it's critical to buy the right conveyor and a reliable one. The right conveyors can increase productivity, streamline production line and upgrade your industry, even your profit, with ways you might not considered before.
4 Conveyor Types and Their Applications
Belt Conveyor

Belt conveyor is a conveyor that uses belt, which encircles conveyor frame, to move items from one of the conveyor end to the other end of the conveyor. Belt conveyor commonly uses a motor attached to a roller drive to move the belt.

Belt conveyor uses belt made out of many materials. This makes belt conveyor compatible for most industries. If you need a food grade conveyor, then it's recommended to use a PU or Polyurethane belt and use stainless steel grade 304 for the frame.

Few industries that uses belt conveyor are:

Rubber belt industries
PVC industries
Agriculture industries
Food and beverage industries
Plastic industries
Packaging industries

Roller Conveyor

Roller conveyors are conveyor that uses multiple rollers to move items from one end to the other end of conveyor. Unlike belt conveyor where the belt moves from end to end, rollers on a roller conveyor does not move but the conveyor's rollers rotates on its axis so the items on top of the roller moves from 1 roller to the next roller on to the end of roller conveyor.

Rollers in roller conveyor can be made out of aluminium or stainless steel where stainless steel grade 304 is recommended to move food and beverages or other items that requires high hygiene level. Different material supports different load capacity that can be move on top of roller conveyor.

Few industries that uses roller conveyor are:

Food and beverage industries
Packaging industries
Warehousing and logistics industries
Mail or item delivery services
Baggage handling industries

Modular Conveyor

Modular conveyor is a conveyor that uses belt made out of many plastic modules that are combined together using a joint rod. Modular conveyor belts are moved using a motor that is connected to the sprockets. These sprockets have tooth that are used to move the modular conveyor belt and to keep the belt from going off track.

Belt on a modular conveyor is available in many types and shapes. Modular belt have significant advantages compared to a traditional belt on a belt conveyor because modular belt can be replaced easily and fast if any damages occur. This of course, minimalize down-time and saves cost when doing maintenance or reparation.

Few industries that uses modular conveyor are:

Cosmetic industries
Food and beverage industries
Pharmaceutical industries
Automotive industries
Furniture and wood work industries
Mail or item delivery service

Table Top Chain Conveyor

Table top chain conveyor is a conveyor that uses belt made out of plastic or stainless steel modules similar to modular conveyor. The difference between modular conveyor and a table top chain is that the width of a table top chain commonly not wider than 300mm. This is because some industries have needs to move relatively small items neatly.

Load capacity that a table top chain conveyor can support depends on the conveyor's frame material but usually table top chain conveyors are not used to move heavy items (heavy-duty) but only for light weight items (light-duty).

Few industries that uses table top chain conveyor are:

Plastick industries
Packaging industries
Cans industries
Beverage industries
Don't know what conveyor to buy? Have some specifications to discuss?
---
Get FREE consultation with our sales engineer team!
Appoint a Consultation
Always consider above information when you want to increase your industry's productivity. Connect Automation will always recommend you to consult to a trusted conveyor manufacturer before making any conveyor purchases.
Connect Automation supplies conveyor with standard and custom design. Our standard design allows us to provide faster service and products while our custom designs are available to fulfill different industries' needs.
Are you in a search for a conveyor and want to consult first? Connect Automation provides a FREE consultation with our professional sales engineer team that will give you the best solution for you. Contact us now to make consultation appointment!