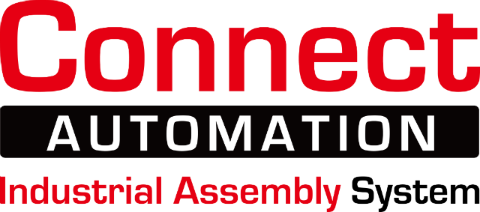 PT. Environeer
031-99858624 (Surabaya), 024-76191933 (Semarang), 021-8935060 (Jakarta)
Connect Automation - Best Industrial Partner in Indonesia
Connect Automation is premium conveyor and aluminium framing manufacturer that provides a wide range of standard conveyors fulfilling what your industry needs. Besides conveyor, Connect Automation also provides aluminium framing with standard design such as workstations, safety guardings, enclosures, trolleys and many more.
Product & Services Location
Connect Automation which provides conveyor and aluminium frame products, have offices and assembly center in Surabaya, Cikarang and Semarang. Not only in Java island, Connect Automation can and have provided high quality products across Indonesia.
Our Parts
We have a really wide range of spare parts, ranging from aluminium profiles which are available from 20 Series to 60 Series, wide range of nuts and bolts of all size and types, brackets and anchor connectors which are compatible for aluminium profiles, up to conveyor's motor and conveyor's speed control. All these parts have been tested in its reliability and which we also used in our assembly of high quality conveyor and aluminium frames. We also make these parts available to customers in need, so not only we manufacture the conveyors, Connect Automation also provide the complete spare parts.
Standard Conveyor
We take great pride in our standard conveyor design. While the reliability is proven, our standard conveyors are also durable and flexible in terms of adding features such as workstation on the end or along the conveyor, conveyor's side guides and anything else. Our standard conveyors also have conveyor legs which comes in many variants such as: bolted to the floor, have wheels or regular legs that can be made adaptive for uneven floor.
Connect Automation provide conveyors of many types such as:
Incline conveyor / decline conveyor
Curve conveyor
Stainless steel conveyor
Steel conveyor
Free Consultation
If our standard conveyor haven't fulfill your needs or you are still hesitant about the conveyors, fear not! Whatever your needs or issuess, Connect Automation is more than willing to serve and provide products that meet your needs by consulting with our sales team which is free of charge a.k.a profit. Our sales team has broad experience and extensive product knowledge which disables us from giving anything but the best recommendation for your industrial needs.