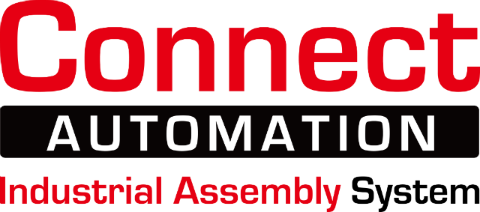 PT. Environeer
031-99858624 (Surabaya), 021-8935060 (Jakarta)
Advantages and Disadvantages of Aluminum Conveyor Frame
Aluminium conveyor became mainstream choice for industries such as packacgin, injection molding, plastic and cosmetics. But do you know the advantages and disadvantages of having these aluminium conveyors?
Aluminium material for conveyor can be applied on several conveyor types such as belt and roller conveyor. Components like body / ladder, foot and up to the rollers can be some or all assembled out of aluminium.
Production process all the way to assembly of aluminium conveyor is rather faster compared to those made out of steel or stainless steel, so you can use the aluminium conveyor within your industry faster.
But that is just one out of several advantages of aluminium conveyor. Before we move deeper on advantages and disadvantages of aluminium conveyor, let's talk about aluminium as one of conveyor-making material.
Aluminium Conveyor Material
Aluminium consists of several grades / serial number. These grades are defined based on the alloy compositions which are used to make aluminium alloy. Most common grade to use as conveyor's frame is the 6063-T5 grade. The material made out of extrusion processes which then goes into anodizing process for the finishing.
Aluminium Profile - Connect Automation
Uses of Aluminium Conveyor
Aluminium conveyor can be
used within several industries
, one of which is packaging industry. Material and the output of packaging industry falls under medium-light duty, so it's highly compatible to use aluminium conveyor.
Aluminium conveyor can also be used in product transfer that have temperature properties of more than 100 degrees celcius using mesh belt. For example, automotive's sparepart industry. Using a mesh belt, aluminium conveyor can transfer spareparts which temperature exceeds 100 degrees celcius.
Not only those industries, aluminium conveyor can also be used in food and beverages (F&B) industry. Read more on aluminium conveyor application for F&B industr below.
Advantages of Aluminium Conveyor
Here's a few advantages aluminium conveyor has compared to other material :
Faster Lead Time
The first advantage of aluminium conveyor is the production lead time for aluminium conveyor is proven to be heaps faster compared to steel or stainless steel conveyor. This is because aluminium conveyor doesn't require lots of processing like the case in stainless steel and steel conveyor. That is the advantage of using aluminium profile which can be assembled using knock-down system.
Aluminium conveyor doesn't require welding nor painting which would consume more time. Aluminium just need to be cut and assembled into one another until a whole aluminium conveyor takes shape. That is the most significant advantage of aluminium conveyor from business persepective.
Non-changing Looks
The second advantage of aluminium conveyor is that you don't have to worry about the looks of aluminium conveyor. Its looks wouldn't change as fast as steel conveyor. An aluminium conveyor however, would still look clean, neat and elegant with its standard look.
Paints for steel conveyors would be easily faded, especially if it comes into contact with chemicals often. It would require a long process to repaint the conveyor. Unlike steel conveyor, aluminium conveyors are more resistant to chemicals, even the corrosive ones.
Lightweight
The next advantage of aluminium conveyor is the weight of aluminium conveyor is far lighter than stainless steel or steel conveyor. This is because the aluminium density is far lower than stainless steel and steel.
The lightness of aluminium conveyor also comes with easeness of movement, should you require to move the conveyor. Moreover, wheels can be added onto the aluminium conveyor legs so it could be moved even easier and faster.
Easier Assembly and Disassembly
Assembly Process of Aluminium Conveyor - Connect Automation
Next advantage of aluminium conveyor is the really easy assembly using aluminium profile. Aluminium conveyor assembly uses nuts and bolts to put together each components. Different from stainless steel or steel conveyor which uses weldings to put them together, so aluminium conveyor is far easier to assemble and disassemble into required shape.
This knock-down system can also give easy access in case you needed additional accessories such as side guieds or slot cover for your conveyor. Accessories placement on your aluminium conveyor can be adjusted according to your needs.
Disadvantages of Aluminium Conveyor
Disadvantages of aluminium conveyor lies on its limited load capacity. Aluminium conveyor can only sustain load less than 50kg per product
Aluminium conveyor stands below steel conveyor in regards of its load capacity. Aluminium conveyor can only sustain medium-light duty only.
Considering a aluminium conveyor's lighter load than steel conveyor, you need to adjust use and placement of aluminium conveyor within your production line. Don't use aluminium conveyor to transfer items that are more than 50kg per product.
Despite being able to be used in F&B industry, aluminium conveyor can only be used for food and beverages that are already in packaging. In other words aluminium conveyor should not come in direct contact with consumables.
Suitable material for F&B industries is stainless steel. This is based on good manufacturing practices (GMP) which are implemented by Industrial Ministry (Menteri Perindustrian), which requires producer to use hyigienic and rust-resistant machines.
Therefore, aluminium conveyor can't be randomly placed within production line especially one for F&B industry. This require special handling to be inline with industries' standard and requirements.
Summary
Commonly, aluminium conveyor can be used in varieties of industry like plastic packaging, injection molding, cosmetics or products that falls under medium-light duty. Aluminium conveyor can also be used in F&B industry but must not come in direct contact with food or beverages.
Lead time for aluminium conveyor is way faster than stainless steel or steel conveyor. Which is why, aluminium conveyor is highly suitable for you who needs medium-light duty load.
Consult your needs and get quotation on aluminium conveyor by Connect Automation that comes with professional service. Connect Automation is in Surabaya, Semarang and Jakarta to fulfil your need of aluminium conveyor.
Why Must Connect Automation?
Connect Automation has been trusted since 2006 by enterprises within and outside the country to fulfil industrial needs. We are a professional team that produces belt conveyor, roller conveyor, work/inspection tables (QC, assembly, etc), safety guarding, cover machines, work platform, and other industrial needs.
Connect Automation also retains its ISO 9001:2015 Quality Management System and is committed to provide the best solution for you based on delivery terms, budget and your industrial needs.
Segera konsultasikan kebutuhan conveyor anda dan dapatkan penawaran harga alumunium conveyor hanya di
Connect Automation
Consult your conveyor needs and get quotation on aluminium conveyor only on
Connect Automation
.