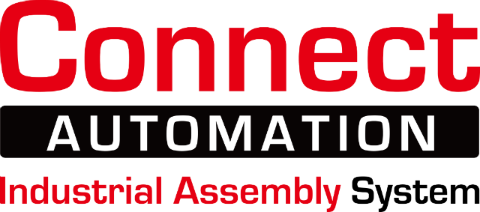 PT. Environeer
031-99858624 (Surabaya), 021-8935060 (Jakarta)
Conveyor is a machine which function is to move things or material from one place to other places. You will save more time and manpower by using a conveyor to move things. Other than that, the use of conveyors also guarantees quality and quantity of production output.
Conveyor consists of several parts that functions differently. One of the important parts of a conveyor is the frame. Frames on a conveyor can be made using different kind of materials. Besides to support the objects being moved, variants of conveyor frame's material are also take part in defining the quallity and strength of the conveyor itself.
Below are some of conveyor frame's materials and the type of industries which uses them:
1. Aluminium Profile
Aluminium profile is one kind of aluminium which has a bar shaped with varieties of slots. Aluminium profile based conveyors are really common and used for most industries. Not only for conveyors, aluminium profile can also be used to make workstations, safety guardings, enclosures, etc.
Aluminium profile based conveyors are always so easy to assemble for its knock down system. Conveyors that uses aluminium profile are really compatible with plastic packaging industries, injection molding industries, cosmetics or any products that are light to medium-light duty.
Belt and roller type conveyors are generally uses aluminium frames. Here's a few
types of conveyor belt
and its specifications:
PVC Belt Conveyor
Making of conveyor of type conveyor belt uses aluminium profile for its frame. For the belt, it uses a heat-resistant PVC belt that supports up to 70 degree celcius. Shapes of this type of conveyor is limited to straight and inclined and declined. This conveyor uses motor to move the belt.
Oily Belt Conveyor
This type of belt conveyor is used for oily production output. Its belt's surface have more textured compared to the previous PVC belt. Making conveyor for automotive industries uses oily belt conveyor for their production output such as spare parts.
PU Belt Conveyor
Polyurethane or PU for short, can be used as belt material on conveyors. Especially for industries that requires food grade material for their production machineries. Therefore making conveyors of this type are massively used in food and beverage industries.
Jika Anda sedang berusaha meningkatkan efisiensi produksi tapi masih bingung conveyor apa yang cocok untuk Anda, kami menyarankan untuk membaca tips dalam memilih
belt conveyor
dan
roller conveyor
!
Roller Conveyor
Aluminium profile can also be used for roller conveyor's frame. Not only its frame, its roller can also be made out of aluminium. Making this type of conveyor can include the use of drive motor and without drive motor. Making this type of conveyor can be used to move goods that has already been packaged inside a box (or any other packaging).
2. Stainless Steel
Stainless steel or usually called rust-resistant steel. This material is commonly used for kitchenwares. This is due to many recipe's ingredients that are acidic and therefore could trigger corrosion on kitchenwares. This is why the material is a solution to the issues.
Not only for above matter, almost all food and beverage industries and pharmaceuticals uses this material. Products that come in direct contact with human body, be it for consumption or applied on human skin, are required to use stainless steel based conveyor frame.
Making stainless steel based conveyors are even sturdier and stronger compared to those with aluminium based frame conveyor. Not just sturdier, this type of conveyors are more durable and rust-resistant.
Modular Belt Conveyor
Modular belt conveyor consists of multiple individual plates that are assembled together into a whole belt. These plates commonly used hard plastic and usually comes with slippery surface. This type of conveyor uses knock down system. If damages occurs on the belt area, repairation for this conveyor type is easier than conveyors that uses PVC or PU for the belt.
Making this type of conveyor mainly used for pharmaceuticals and food and beverages (F&B) industries. Modular conveyor are much more dynamic compared to PVC or PU belt conveyor. It can fit the size of rooms it's used in easier.
3. Steel
This material commonly used in constructions. Steel can also be used for conveyor's frames. Steel based conveyor frames are compatible for mining industries. Steel based conveyor supports heavy-duty usage or industries which production output reaches 50kg to 100kg per product output.
Thus the full descriptions on variaties of conveyor material and its uses that Connect Automation provides. Contact
Connect Automation
now to get the best quotation for your conveyor needs.