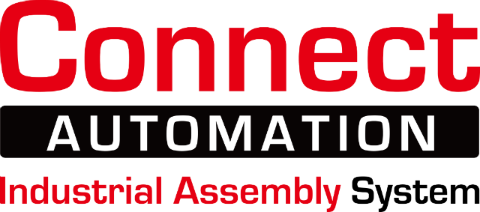 PT. Environeer
031-99858624 (Surabaya), 024-76191933 (Semarang), 021-8935060 (Jakarta)
Several Parts Of Conveyors And The Use Of Each One
A belt conveyor system consists of two or more pulleys (sometimes referred to as drums), with a closed loop of carrying medium—the conveyor belt—that rotates around them. Other parts include an electric motor, garland idler, structure or stringer, skirt board, belt cleaner or scrapper and a conveyor hood or roof. Belt conveyors consist of several components, including a belt, idler, centering device, drive unit, feeder, trippers, and cleaners. Conveyor belt parts include pulleys, rolllers, shafts, bearings, belting, lacing and pins, accumulation conveyors, material guiding hardware, belt tensioners and belt pulleys, rails/channels, hooks and cross braces.
The belt can be made from fabric or rubber, while the drive unit is typically a motor or gear reducer. The motor is a key component of a conveyor system, providing the power to move the belt. Motors can be AC or DC and are typically connected to a gearbox or reducer, which helps to controll the speed of the belt. The motor is usually mounted on a motor bracket and supported by counter-bearings. Other components such as loading skirts and carry rolllers may also be included. Different types of belts include cotton, rubber, habasit and metal.
Rolller conveyors consist of rolllers mounted on axles attached to rigid frames. These rolllers are fitted with two bearings and a metal axis, allowing objects to skate across its surface. Conveyor rolller components and conveyors & material handling parts can be purchased from suppliers. Replacement parts for rolller conveyors are also available, such as belts and whole systems.
Don't know what conveyor to buy? Have some specifications to discuss?
---
Get FREE consultation with our sales engineer team!
Appoint a Consultation
Table top chain conveyors are used in a wide variety of applications across many industries. They can be configured with straight-running or side-flexing options for ease of installation, reduced floor space and improved product orientation. Rexnord NH45 Series Polymeric Table Top Chain is one example of a table top chain conveyor.
Plastic modular belt conveyors utilize hinged, interlocking plastic segments to form the belt instead of the more conventional flat belts. These belts are designed for tough applications, accumulation, transporting parts with sharp edges or heavy loads, and are constructed from lightweight, sturdy, high-impact polycarbonate. Modular belts can also be used for a wide range of application conditions and optimize A-to-B conveyance in every part of a plant.
Truck loader conveyors are designed to facilitate the convenient movement of materials at workplaces. Truck loader conveyors are extendable, durable and flexible gravity conveyors used for loading and unloading materials to and from trucks. They have adjustable heights to accommodate different truck sizes. They typically feature a 20" Chevron belt, and offer precise controll at the shipping dock with telescopic belt conveyor loaders. They are also available in rubber and electric varieties, with capacities ranging from 1 to 50 kg per feet.