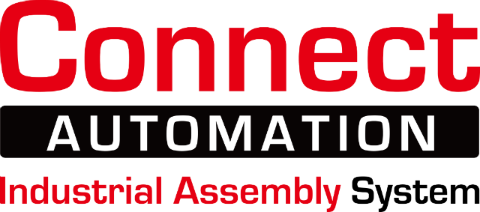 PT. Environeer
031-99858624 (Surabaya), 021-8935060 (Jakarta)
Connect Automation In AllPack Expo On 12 - 15 October
Connect Automation joins ALLPacK Expo 2022 which was located at JIExpo Kemayoran, Jakarta on 12-15 October 2022. ALLPacK Expo 2022 is the 21st International Manufacturing Exhibition which uses packaging, food processing, pharmaceutical and printing industry theme. After 2 years of vacuum because of the pandemic, the enthusiasm and passion of the vendors are really high. The visitors' enthusiasm are also come into view on the first and also the opening day of ALLPacK Expo 2022 which took place on 12th October 2022.
Connect Automation joins ALLPacK Expo 2022 and carries 6 display items that represents the industrial solution that we are providing. These displays are a mini version of each industrial solution consisting of PU Belt Conveyor, Modular Conveyor, Table Top Chain Conveyor, Roller Conveyor and Safety Guarding. The displays that we brought along to the ALLPacK Expo became visitors' center of attention in Connect Automation's booth in hall A2 and booth number AC-014. These displays brought also many of Connect Automation's brochures and catalogues which can also be downloaded here.
Hall A1 and A2 included many industry that engages in food packaging and complementary machining sector. These halls included many machines to help packing process and machines to print out the packaging material. Connect Automation was located in hall A2 as the expert in giving industrial solution that facilitates companies to improve their productivity using products that integrates Lean concept.
80% of ALLPacK Expo vendors in hall A1 and A2 are companies that came from outside of Indonesia. Connect Automation is proud to be one of the vendor that attended hall A2 in ALLPacK Expo 2022. Connect Automation is a local-made products which are certified having TKDN value of 34-37%. Connect Automation's products are made in workshops in Surabaya and Cikarang while also having sales office in Semarang, making it easy to reach all industries that are growing in Indonesia.
Most of the visitors at Connect Automation's booth are technicians and managements from many food and FMCG industries in West Java, and also from many pharmaceutical industries from Central Java. With ALLPacK Expo 2022, Connect Automation became more known to industries that previously didn't know about local-made products of industrial solution. Connect Automation had a greet and meet while also improving relationship with customers that attended ALLPacK Expo 2022 from given invitation.
The increasing occurrence of exhibition and gathering of B2B industries in Indonesia is because manufacturing industries are having a significant growth based on Industrial Ministry report in mid October 2022. With Connect Automation attended the ALLPacK Expo 2022 at JIExpo Kemayoran, Jakarta, we hope to provide the best industrial solution to all manufacturing companies and industries across Indonesia.
Don't know what conveyor to buy? Have some specifications to discuss?
---
Get FREE consultation with our sales engineer team!
Appoint a Consultation
Connect Automation have helped improving processes in industries since 2006 and will always provde premium quality products and services which are guaranteed by ISO 9001:2015. Consult your production process' issues with Connect Automation for FREE so that we can provide you the best solution inside your production lines.