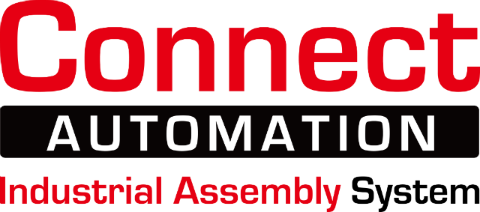 PT. Environeer
031-99858624 (Surabaya), 024-76191933 (Semarang), 021-8935060 (Jakarta)
Standard Specifications Available In A Belt Conveyor
Conveyors are machines that are used to move items from one place to another automatically. Even though conveyor machines are commonly used in industrial area, some places like restaurants are starting to use conveyor to deliver their food into customer's table.
Conveyor machine also have many types which can be identified by its shape. Some of the conveyor types are belt conveyor, roller conveyor, modular conveyor, table top chain conveyor, incline / decline conveyor, curve conveyor and many more.
Connect Automation provides many variants of conveyor such as belt conveyor, roller conveyor, table top chain conveyor and modular conveyor. Each of them has their own standard specifications which can be selected based on needs.
Here are some explanations of standard specifications that you can select in designing a belt conveyor.
Belt Conveyor Frame Material
The main material to build a belt conveyor frame consists of 3 selections and they are stainless steel, steel and aluminium (using aluminium profile). Each of them has their own advantage and disadvantage such as stated below.
| Indicator | Aluminium Profile | Stainless Steel | Steel |
| --- | --- | --- | --- |
| Load Capacity | Light to mid duty | Light to mid duty | Light to heavy duty |
| Corrosion & Rust Resistant | Corrode but do not rust | Corrosion resistant and do not rust | Rust |
| Food Grade | Not Food Grade | Food Grade | Not Food Grade |
| Metode Pemasangan | Knock-down system (bongkar pasang) | Las | Las |
| Modularity | Highly modular | Not modular | Not modular |
| Pricing | Mid level | Most expensive | Least expensive |
Belt Conveyor Shape
Besides the traditional flat belt conveyor, belt covneyor can be made into different shape such as incline or decline and curved or elbow. This belt conveyor specification does not really have advantage or disadvantage but more to fit the production area available.
Here is the explanation of the belt conveyor shapes:
Incline or decline belt conveyor have different height for their input and output point. This shape is used if the items needed to be moved to a higher or lower location
Curved belt conveyor have a curve or turn along the belt conveyor. This curve have a radius specification that usually recommended by bellt conveyor manufacturer. An elbow belt conveyor consists of 2 belt conveyors working in conjunction where 1 belt conveyor is positioned straight ahead and the other belt conveyor is placed in the end of first belt conveyor with a different direction.
Belt Conveyor Dimension
Dimension or size of each belt conveyors are surely different depending on what area to be installed into, the function of each belt conveyor and especially the size of items to be moved. Belt conveyor dimension usually consists of length, width and height, where the height specification can be separated into input and output height for incline and decline belt conveyor.
Belt Types
Belt on a belt conveyor has many types and each type have their own unique characteristics. The characteristics of belt directly affected by what items to be moved, and therefore, choosing the right belt requires detailed knowledge of the items characteristics.
Here are some belt types and characteristics that are supported by the belt:
PVC belt (Polyvinyl Chloride) is the type of belt that is commonly used for majority of item types. PVC belts are nont food grade. Available in green, white and turqoise color and with thickness of 2mm or 3mm.
PU belt (Polyurethane) is food grade and mostly used in food and beverage industry, medicinal industry or any items that requires food grade equipment. PU belts are available in a glossy or matte look and thickness of 1,1mm or 1,5mm.
Mesh belt is made out of nets that allows air currents, which makes Mesh belt to be commonly used for transferring items with high temperature of up to 250°C. Mesh belts are not food grade.
Main Belt Conveyor Frame
For belt conveyor that uses aluminium profile, there are 2 version of main frame and they are CV40 and CV80. There are 4 differences for both main frame version:
Aluminium profile type that is used in CV80 is larger in size compared to aluminium profile used in CV40 belt conveyor.
Motor that is used in CV40 belt conveyor is a 1-phase motor and the ones used in CV80 belt conveyor are 3-phase motor.
For belt conveyor length exceeding 6 meters or belt conveyor width exceeding 600mm will use CV80 and and size below those will use CV40.
For speed control, CV40 uses variable speed control part while CV80 uses invereter part.
JBelt Conveyor Leg Types
Belt conveyor legs also have variants and the main difference between those variants are the belt conveyor mobility. Here are some leg types that can be used on a belt conveyor:
Fixed leg (bolted to the floor) is used when belt conveyor should not be moved (or slides). A bolted belt conveyor legs also dampen dynamic load such as vibration. You can still move the belt conveyor but the process is harder than other leg types.
Static legs used when belt conveyor is open for relocation in the future. This leg has rubber underneath it to dampen vibration from the belt conveyor or from ourside of belt conveyor. The rubber underneath it also gives friction to the floor to restrict belt conveyor from sliding.
Dynamic legs are used when a belt conveyor needed to be highly mobile or if the industry wants high mobility for its machines. This leg usually comes as a wheel that have brakes. This wheel makes moving the belt conveyor far easier when in use or during installation process. A wheel usually doesn't dampen dynamic load like a fixed or static legs.
Belt Conveyor Motor
Spesifikasi motor yang dipakai bergantung dengan beberapa faktor seperti tipe fasa motor dan tenaga motor. Motor memiliki opsi 1-fasa dan 3-fasa. Untuk memilih motor 3-fasa, industri Anda harus menggunakan listrik 3-fasa juga. Tipe fasa mempengaruhi secara langsung tenaga motor yang dapat dipakai. Tenaga motor yang menggunakan 3-fasa lebih kuat dari motor yang menggunakan 1-fasa. Baca lebih lebih lanjut Motor specifications comes with several variables such as motor phase type and motor power. Motor have 1-phase and 3-phase options. To use a 3-phase option, your industry must use a 3-phase power source as well. Phase type directly affects motor power to be used. Motor power that's using 3-phase is more powerful than a motor using 1-phase. Read more how to select 1-phase or 3 phase motor.