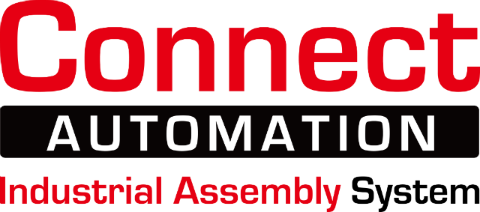 PT. Environeer
031-99858624 (Surabaya), 024-76191933 (Semarang), 021-8935060 (Jakarta)
Types of Belt Materials on Conveyors and Their Advantages
Each industry must use the material and type of conveyor belt according to its use in each production line. For example, food and beverage production must use a conveyor belt that is safe for food or food grade. So it is important for you to know and understand the various types of materials, uses and types of conveyor belts. Here are some conveyor belt materials and their applications.
PU Conveyor Belt (Polyurethane)
This type of belt is needed by the food and beverage industry, because the conveyor belt with PU material is a food grade type that is safe when in direct contact with food. From this, the PU Belt type is often found in the food, frozen, cosmetics and other industries. Apart from that, this type has strong tear resistance, good elasticity, resistance to certain impacts, has good water resistance, and can survive well even in humid conditions. The selling price for this belts is relatively expensive, but in the long term, conveyor belts made of polyester material will be more economical. This belt can be recognized if it has a white color and is used in the FNB industry.
PVC Conveyor Belt (Polyvinyl Chloride)
This type of belt has a dark green color, has a more competitive price. PVC belts wear out more easily and are not as strong when subjected to impacts. It can be concluded in general that PU belts are more durable and long-lasting than PVC belts. This type of belt in industry is usually used to transfer goods such as cardboard, packaging or other goods, which do not come into direct contact with the finished material.
Plastic Interlocking Belt (Modular Belt)
Modular belt conveyors should be familiar, and are quite often found in several industries. Usually the industries that use this conveyor are the pharmaceutical industry, cosmetics industry, and several F&B industries. Modular belts are cheaper in maintenance costs than PVC or PU conveyor belts. This is because if damage occurs to the modular conveyor belt, there is no need to change all one belt, just replace the damaged part with a new part. Apart from that, the modular belt is made from food grade materials. Often used in industries that require a fairly high level of sterility and are safe for chemicals.
Mesh Conveyor Belt
This belt is designed to allow air flow and the remaining liquid in the product does not stick to the belt. This mesh belt has quite high heat resistance, namely up to 2000 Celsius. Mesh belt conveyors are usually used in the automotive industry. The automotive spare parts industry requires conveyors that are resistant to high temperatures and are not easily damaged when exposed to oil.
Metal Conveyor Belt
Based on the different manufacturing methods, metal conveyor belts are divided into several types, such as diamond mesh belts, trapezoidal metal mesh belts, ball mesh belts, u-chain mesh belts. This belt material has the advantages of high temperature resistance, wear resistance, corrosion resistance, high tensile strength and long service life. Stainless steel belts are the most widely used among metal conveyor belts.
Conclusion
Each type of conveyor belt has different characteristics and uses. It is very important to understand the appropriate type of conveyor belt, so that product quality remains good and maintained during the transfer process. Need a conveyor that can suit your industry? Contact us immediately to get a suitable conveyor.