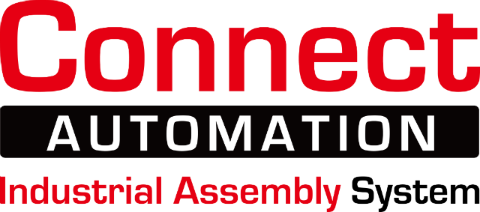 PT. Environeer
031-99858624 (Surabaya), 024-76191933 (Semarang), 021-8935060 (Jakarta)
Benefits and Advantages from Using Modular Conveyor
Conveyors have various kinds and their respective advantages. Conveyors can be made into many shapes using various materials for various uses also in production lines. As with this modular conveyor, this type has advantages and disadvantages that make it unique compared to the others. This Modular Conveyor uses a series of plastic modules that function as a belt or belt. This aims to ensure that when the plastic belt experiences problems or is damaged, repairs will not be as expensive and time consuming as traditional conveyor belts. In addition, modular conveyors are usually used in industries that require a high level of sterility.
Advantages of Using Modular Conveyors
The first advantage of using a modular conveyor is that if there is damage to the belt which functions to lift or move goods, there is no need to replace a complete belt. All that needs to be done is to replace only the damaged modular chain. This will affect time savings, repair costs, as well as work efficiency and effectiveness. The second advantage of a modular conveyor is that this type of conveyor has a belt or belt made of food grade materials. Because the belt is made from food grade material, modular conveyor feeders can be used in industries that require a fairly high level of sterility and are safe for chemicals.
The difference between Belt Conveyors and Modular Conveyors
Modular belt conveyors are conveyors that use belts to move goods from one end to the other just as traditional belt conveyors do. So what is the difference between traditional belt conveyors and modular belt conveyors? Modular belt conveyors use belts designed for modularity. Unlike traditional belts, these modular belts are made from small plastic modules that are joined together, using connecting rods, into a complete modular belt.
Very Low Costs Compared to Conveyor Belts
Changing the belt on a regular conveyor belt requires a lot of processes and also takes a long time to do. With modular conveyor belts, you only need to remove the damaged modular belt and then install a new one. This will reduce the duration of maintenance time and breakdown time so that the production line can run again.
Materials Using Food Grade Materials
Most of the belts on the modular conveyor use plastic materials that are permitted by the FDA (Food and Drug Administration) for direct contact with food. These materials are Polyethylene (PE), Polypropylene (PP) and Polyacetal (POM). If your industry requires a certain level of cleanliness, then use this modular conveyor belt. Don't worry! Not only the food & beverage industry can use it, other industries can also use this modular conveyor belt to move their products.
No More Manual Labor to Move Goods
The great thing about conveyors is that they completely replace the need for manual labor to move your product. If you have 1 person doing this manual work, not only will you save labor costs for that person and you will also save time by moving product more quickly and consistently by using a modular conveyor belt and also eliminating the risks that may occur to that person during manual work. With modular conveyor belts you get consistent, reliable and continuously faster processes! Then what are you waiting for, immediately place an order here right now!