Connect Automation stainless conveyors are made from heavy duty 304 grade stainless steel. We use high quality components to custom engineer you a conveyor that is both easy to clean and maintain. We have a large range of customisable options to solve your production issues: transfers, drive types, support stands, side rails, and automation controls. Connect automation stainless conveyors come in PVC belt, PU belt, modular chain, and tabletop chain types. Our workshop utilises the latest computer design software and computerised manufacturing methods to give you the best quality available.
Our Specification Standards

Width: 100mm minimum then increasing in 50mm increments.
Length: 300mm minimum then increasing in 50mm increments.
Custom designs are available upon request.
Recommended Applications

Meat processing
Cap elevators
Filling lines
Food product sorting
Bottle transfer
Packaging line
Customize Your Own Now!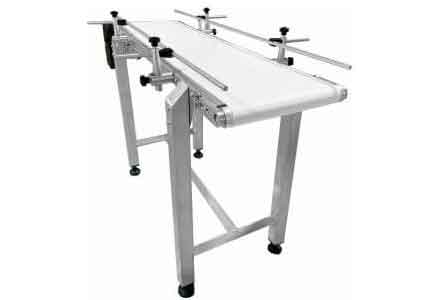 Stainless Steel Belt Conveyor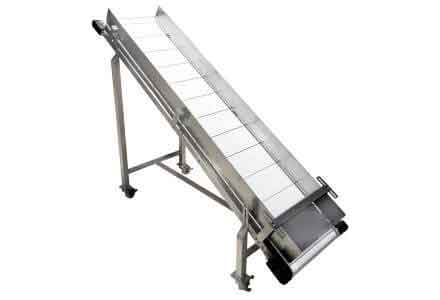 Stainless Steel Incline Belt Conveyor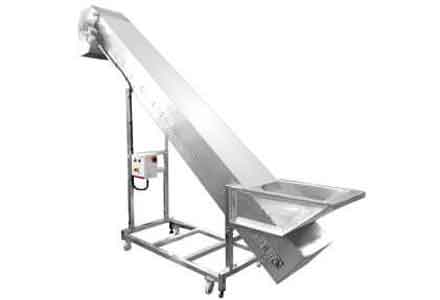 Stainless Steel Incline Conveyor with Hopper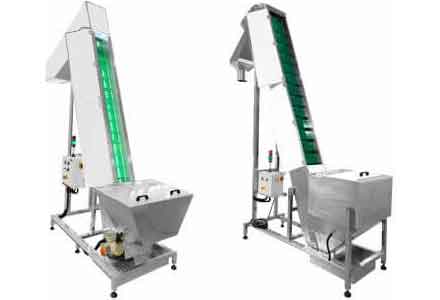 Stainless Steel Incline Conveyor with Chute & Hopper