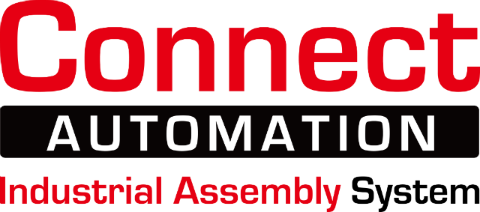 PT. Environeer
031-99858624 (Surabaya), 021-8935060 (Jakarta)
Conveyors Types and Information Regarding Their Functions
Conveyor selection needs to be adjusted to the needs of each production line in an industry. Correct application according to needs will affect the effectiveness and efficiency of production. This will later affect production costs, processing time, and the labor required during one production period.
The conveyor drive system itself can be in the form of machine power, gravity, or manually. The use of this drive system is considered with the product or material that will be transferred or moved by the conveyor. Apart from that, another factor is location and how far the product will be moved when the industry carries out production.
Types of Conveyors and Their Functions
There are several types of conveyors that will be discussed in this article. This type of conveyor is often found in several industries such as the FNB industry. Cosmetics industry, logistics industry, electrical industry, and heavy equipment industry. The following is an explanation of several types of conveyors and their functions :
1. Belt (Conveyor Belt)
Belt conveyor is a conveyor system that uses a belt as a goods carrier or goods transfer medium, which is coiled at two ends of the roller and driven by constant motor power or by regulating speed. You can adjust the speed and direction of rotation of the motor to one direction or back and forth according to the needs of your production line. The shape of this conveyor belt can be flat, rising or falling. The materials for the belts themselves vary, including PVC, PU, Rubber and Mesh. For conveyor belt materials that are safe for food, food grade belt materials must be used. This is because there is no contamination with harmful substances during the production process
2. Roll (Roller Conveyor)
A roller conveyor is a roller conveyor system that can be driven by motor power or by using gravity alone. This roll has several types that are installed in the frame, the cut of each roll will follow and adapt to the needs of the space used. The material of this roller conveyor can be aluminum, stainless steel or steel. The use of this material depends on what product will be moved, but stainless steel material is most suitable for consumer products or products that are applied to the body.
3. Table Top Chain (TTC)
Table top chain is a conveyor system that uses a chain that is driven by a motor. This series of chains is made from a series of plastic or stainless steel materials that are adapted to the type of goods that will be transferred. Table top chains are generally used to move products with cylindrical dimensions or packaging in the form of bottles. The industries that most commonly use table top chains are the cosmetics industry, the filling machine industry, and the beverage industry. However, not only bottle packaging, can packaging can also use a table top chain conveyor system.
4. Modular Conveyor
Modular conveyor is a conveyor system consisting of a single plate made of plastic, which is assembled into one unit. The disassembly system on the conveyor allows the process of replacing belt segments if one is damaged, thereby saving time and maintenance costs. When damage occurs to the modular belt, there is no need to replace the entire belt, but simply replace the damaged part with a new one. Modular conveyor systems are generally used in the cosmetics, food and beverages (F&B) and pharmaceutical industries that require a high level of sterility.
Conclusion
Each type of conveyor will have different characteristics, usage and maintenance. It is important to understand the type and characteristics of the conveyor that suits your production line, in order to gain efficiency and effectiveness when carrying out the production or transfer process. Contact Connect Automation immediately to get a conveyor that suits your industrial needs. We also offer free consultations for those of you who want to know which conveyor is suitable for your production line.